2019-02-25 00:10:32
Power Measuring Kingston A400 240 GB
The power consumption of the A400 240 GB is comparable to the A400 120 GB. On read access it has a low consumption but on write access it has medium power consumption.
Idle 0.3 W
Read 0.52 W
Write 0.92 - 1.56 W, avg. 1.08 W
Measuring environment is explained in power measuring ADATA SU800.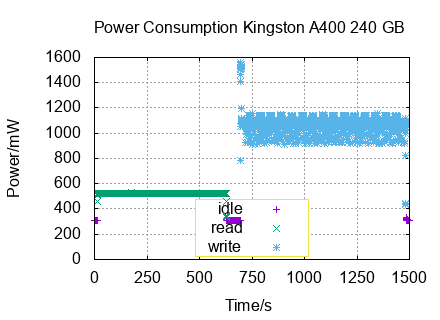 Other measurements: